'My name is Eliza and I don't talk at school' can now be watched in video form showing the illustrations, and read by Lucy Nathanson.
There is an adult section included which we recommend you read before showing the video audio book to the child.

There are also discussion questions included which you can use to talk to your child about the story.
Your child can watch the video alone or with an adult, depending on what you think would be best for your child.

This beautifully illustrated and positive book is an excellent aid and therapeutic tool for both therapists and parents of primary-age children with selective mutism. Selectively mute children who are aged 6 years and over can also read this book themselves or with an adult. The book opens with a section for adults to read before presenting the story to the child, explaining how best to use the book and the therapeutic approach to helping children with selective mutism, as well as including useful discussion questions. Eliza's charming story then follows. In the first half, Eliza describes how she feels in different situations, both at home and at school - feelings that will resonate with many children with selective mutism. In the second half, we discover how she begins to overcome her fear with small steps and easy methods that parents and therapists can adopt. With delightful artwork, this story will help children with selective mutism feel as though they are not alone, as well as offering parents and professionals a way to begin a conversation with the child about their selective mutism and suggest the steps to help them.

Please note that all contents is copyrighted material and must not be shared with those who have not purchased. No part of this publication may be reproduced, distributed, or transmitted in any form or by any means, including photocopying, recording, or other electronic or mechanical methods.
All content is for informational purposes only and should not be considered to be a diagnosis or treatment plan for any individual situation.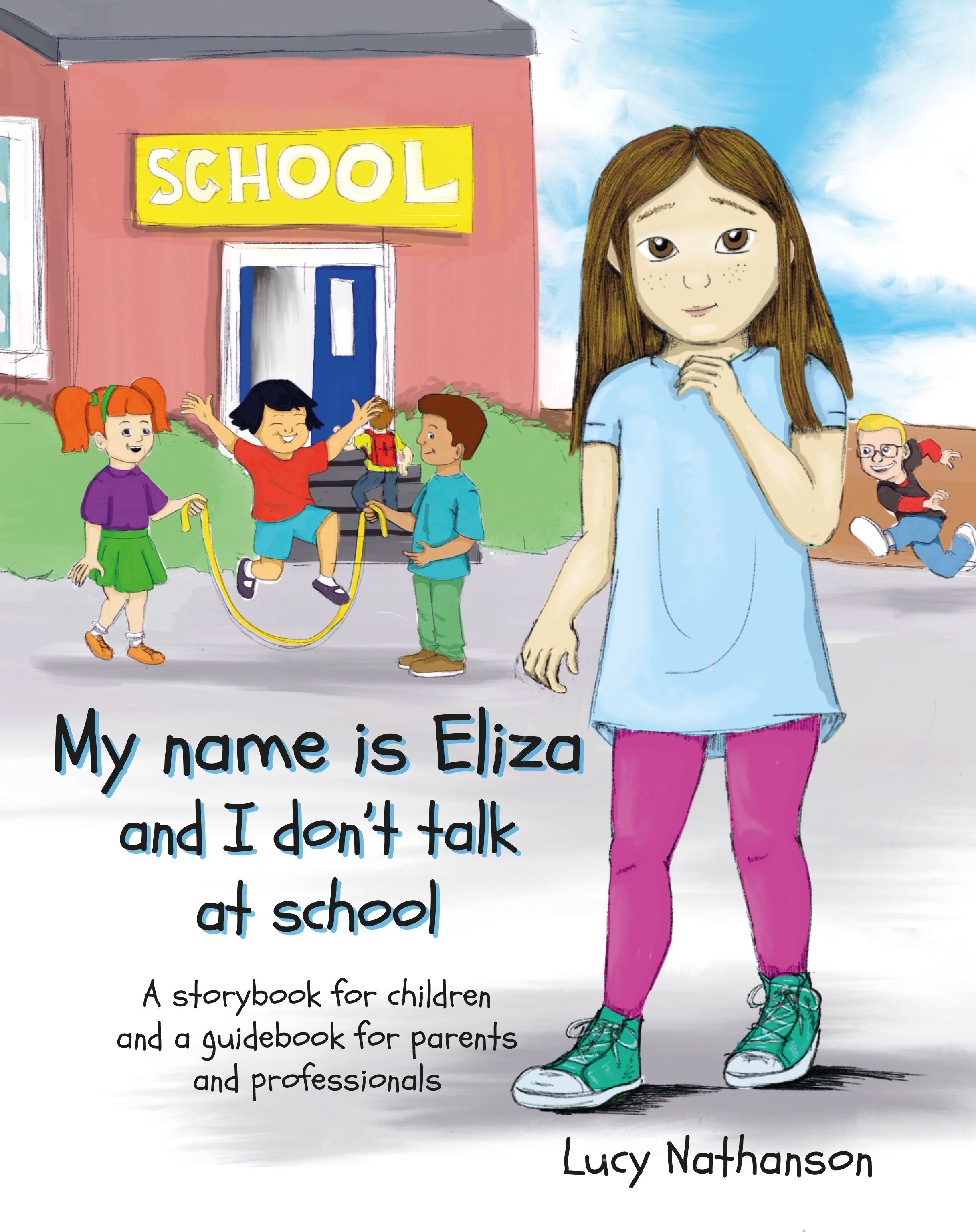 Your Instructor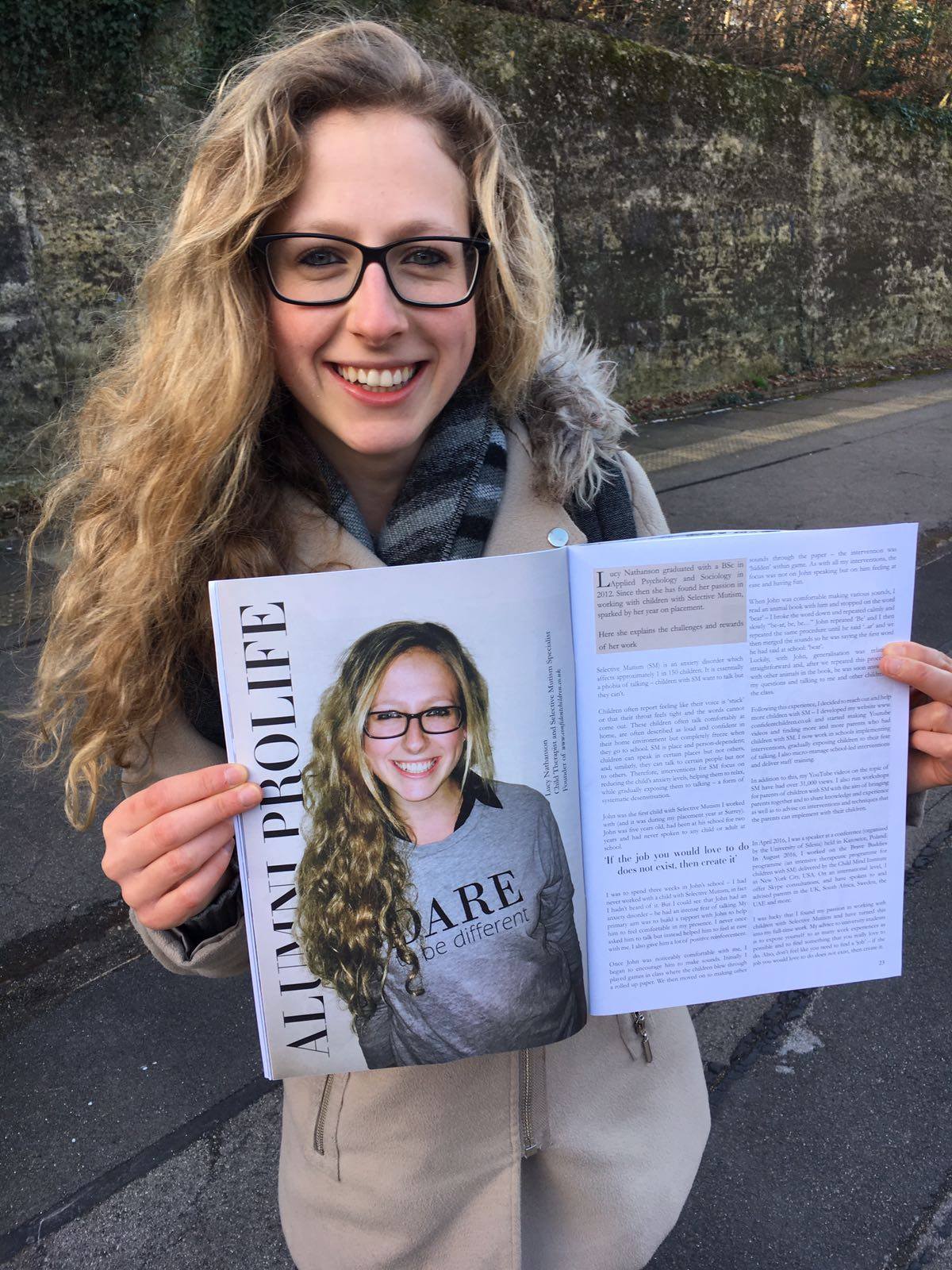 Lucy Nathanson is a child therapist and founder of confidentchildren.co.uk based in London, UK who specialises in working with children with selective mutism.
Facebook page: https://www.facebook.com/Confident-Children-Select...
Lucy works in schools implementing interventions gradually exposing children with selective mutism to their fear of talking in small steps; she also guides school led interventions and delivers staff training on selective mutism in schools.
Her YouTube videos on selective mutism have had over 230,000 views.
On an international level, Lucy offers Online Sessions, having supported parents of children with selective mutism from the UK, USA, Australia, New Zealand, South Africa, the United Arab Emirates and more.
Lucy's articles on selective mutism have been published in The Primary Times, both online and in the magazine and she is the author of 'Understanding Selective Mutism: A Beginner's Guide', 'My name is Eliza and I don't talk at school', 'Why doesn't Alice talk at school?' and 'My name is Ben and I don't talk sometimes' - all available on Amazon.
Lucy has a BSc degree in Applied Psychology and Sociology from the University of Surrey.
She has also completed the following courses delivered by Maggie Johnson and Alison Wintgens (authors of The Selective Mutism Resource Manual):
·Working with Selective Mutism: effective approaches to assessment and management of children and adolescents
·Working with Selective Mutism: extension level – supplementary approaches to assessment and management.
The extension level covered complex cases, including working with children with ASD and Selective Mutism.
Lucy was a speaker at the SMIRA (Selective Mutism Information and Research Association) conference twice, and a speaker at the Languages and Emotions conference (organised by the University of Silesia) held in Katowice, Poland on three occasions. Her presentations were entitled 'Implementing a small steps programme for working with children with selective mutism', 'An overview of interventions for children with selective mutism' and 'Selective mutism therapy: challenges and frequently asked questions'.
In July 2016, she completed training in treatment for children with selective mutism at the Child Mind Institute in New York City, USA. She then took part in the 'Brave Buddies' programme (an intensive therapeutic programme for children with selective mutism).
In 2017, she took part in the WeSpeak programme at Kurtz Consulting LTD in New York, which is a therapeutic programme for children with selective mutism aged 10-14 years.
In 2018, she co-delivered a workshop in Melbourne, Australia on selective mutism for parents and professionals.
She co-founded the Selective Mutism Group Programme (SMGP) and co-delivered it in the UK in 2019 and in Australia in 2020.
Lucy's passion is to help as many children with selective mutism as possible in finding their voice.
Course Curriculum
My name is Eliza and I don't talk at school
Available in days
days after you enroll