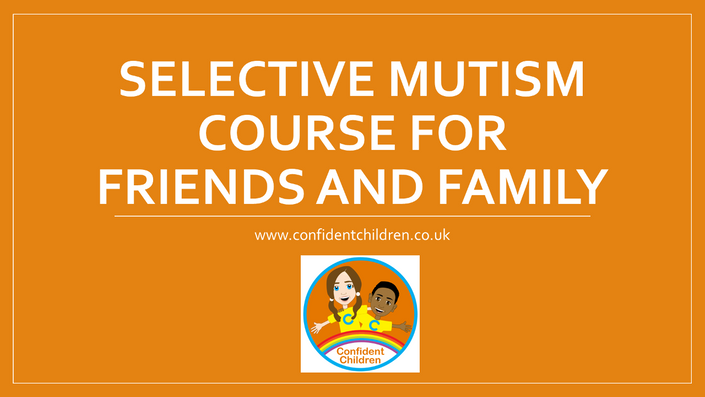 Selective Mutism Course for Friends & Family
This short course on Selective Mutism is specifically geared towards friends & family!


This course covers what parents have been telling us at Confident Children, for a decade, about what they wish friends and family understood about SM & about their child:

- Understanding what Selective Mutism is
- Key points about Selective Mutism and common misconceptions
- Things not to do
- How to help the child to feel more comfortable around you
-How to help the child to start talking to you
This is a clear, concise (it takes less than an hour to complete!) and effective course to show to friends and family to help them to understand the child with Selective Mutism that they know. As the course can be watched over and over, you can show it to multiple friends and family members. You could even invite friends and family over to watch the course all together and have an evening learning about SM and your child.

With this course, you will have a solution at your fingertips to help friends and family easily and quickly understand what Selective Mutism is, and how to create the right environment for your child.
Please note that purchasing this course provides a license for use for friends and family of one specific child or siblings. The licence covers individual families rather than classes.
Your Instructor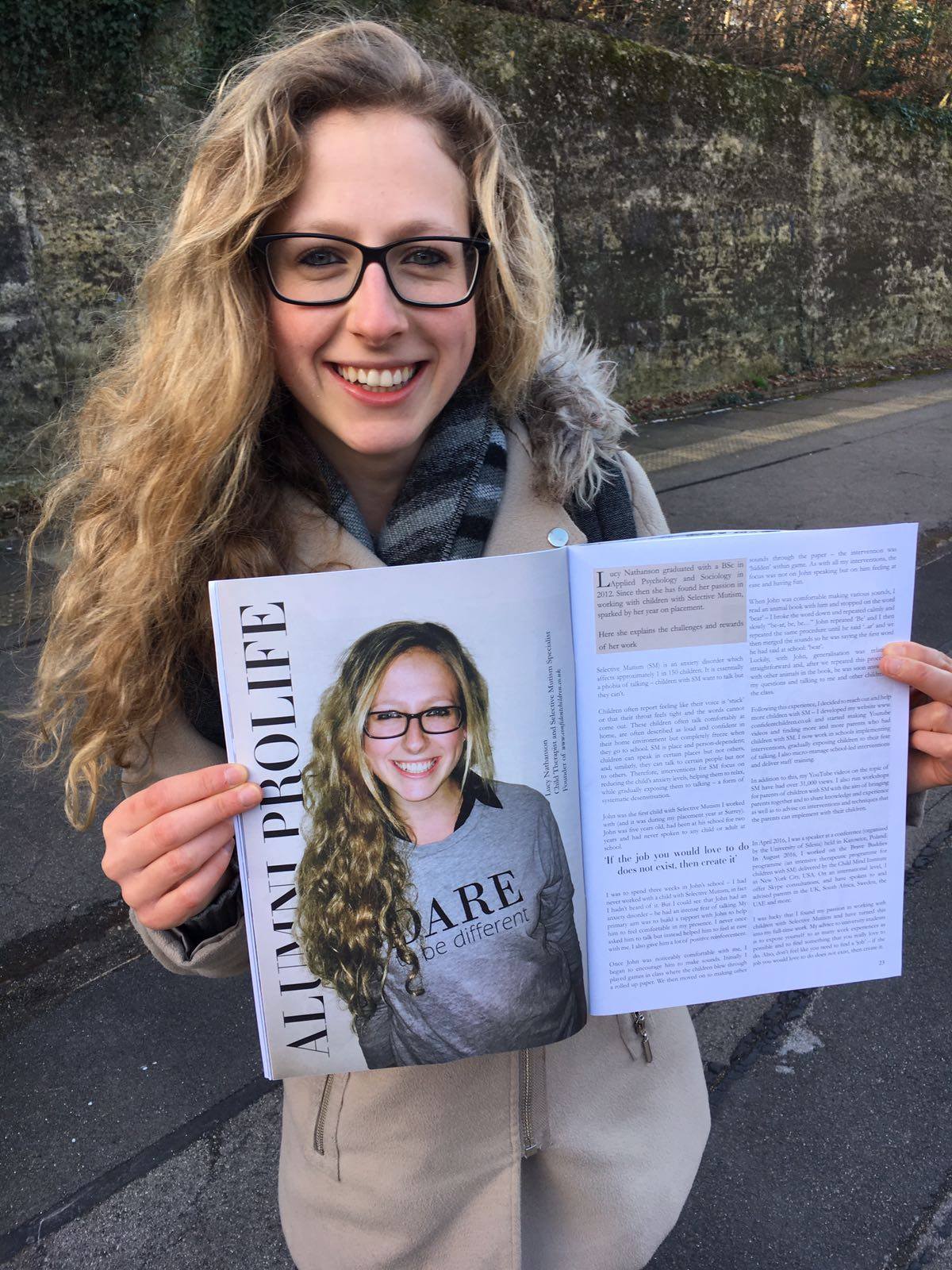 Lucy Nathanson is a child therapist and founder of confidentchildren.co.uk and specialises in working with children with Selective Mutism.
Our Facebook page is: https://www.facebook.com/Confident-Children-Select...
Our YouTube videos on Selective Mutism have had over 245,000 views.

On an international level, Confident Children offers Online Sessions, having supported parents of children with selective mutism from the UK, USA, Australia, New Zealand, South Africa, the United Arab Emirates and more.
Lucy's articles on selective mutism have been published in The Primary Times, both online and in the magazine and she is the author of 'Understanding Selective Mutism: A Beginner's Guide', 'My name is Eliza and I don't talk at school', 'Why doesn't Alice talk at school?' and 'My name is Ben and I don't talk sometimes' - all available on Amazon.
Lucy was a speaker at the SMIRA (Selective Mutism Information and Research Association) conference twice, and a speaker at the Languages and Emotions conference (organised by the University of Silesia) held in Katowice, Poland on three occasions. Her presentations were entitled 'Implementing a small steps programme for working with children with selective mutism', 'An overview of interventions for children with selective mutism' and 'Selective mutism therapy: challenges and frequently asked questions'.

Confident Children's passion is to help as many children with selective mutism as possible in finding their voice.

Frequently Asked Questions
When does the course start and finish?
You can complete this course whenever you would like!
How long do I have access to the course?
After enrolling, you have unlimited access to this course for as long as you like - across any and all devices you own. You can watch it over and over!
Will this course be available forever?
We cannot guarantee that this course will be available forever. Please note that when you purchase the course, this is valid for the lifetime of the course, so if at any point this course is no longer available then you will no longer have access.
How do I share this course with friends and family?
We are only able to assign one log in per purchase so you will need to share your log in details with friends and family so they can access the course. Please make a generic password that you don't use anywhere else.